"Every day, millions of consumers converse in online communities, discussion boards, blogs and social networks. They turn to the Internet to share opinions, advice, grievances and recommendations. Are you listening, connecting and responding in a way that protects and promotes your brand?" Nielsen Online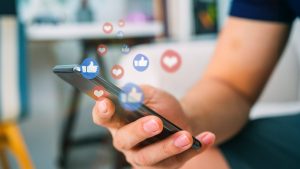 Fragmenting media and the overwhelming presence of social media websites have changed online consumer behavior. From blogs and micro-blogs to streaming video, the consumer has moved from the interruptive advertising model, to reading peer reviews and testimonials.
Companies that are not monitoring these online conversations are vulnerable to the viral effect of negative messaging. These effects can include intellectual property theft and brand threats. Pharmaceutical manufacturers have used these methods to protect themselves from fraud sites and internal leaks.
Domino's Pizza paid a high price to learn about monitoring their brand. Two employees shot a video showing health code violations. The video was posted to Youtube and viewed by millions for several days. Domino's immediately experienced a decrease in delivery orders worldwide. The President of the company responded with a video, which mitigated the effect on the company's bottom line.
In the late 1990's everyone became aware of domain names and their relation to brand identity and keywords. The same is true of online user names at Twitter. Early adapters were able to get corporate names. Companies need to reserve their brand names and all associated catch phrases.
1. Set up systems to guard intellectual property. With the rise in blogs, copyright infringement is increasing. Look for use of your logo, photos and content. Often, unauthorized channel resellers will set up a fraudulent website and redirect traffic using your materials.
2. Be pro-active about monitoring threats to your brand. Large Corporations may create a full time position for a director of online brand monitoring. Others may hire companies specializing in social media monitoring.
Small and medium size businesses can do a great deal of monitoring in house through Google Reader and Google Alerts.
Use Google reader (www.google.com/reader) for blog monitoring. Set up your account, it's free. For example, you can follow many blog posts through Technorati. Go to Technorati.Com and type your keyword into the search field. The results page will offer a subscribe button, click on it. When the page comes up, copy the URL. Then, go over to Google reader and click "add a subscription" and paste the URL into the box. Google will aggregate all feeds into one easy to monitor page.
Google alerts, at www.google.com/alerts will monitor all videos posted to Youtube. Simply open their page and type your keywords. Google will email an alert every time a video is posted.
Other important websites include; Twitter, Craigslist, Facebook, WordPress, MySpace, and Bebo. Depending on your needs, you may want to do searches at these websites. We've seen recently how movie buzz on Twitter can ruin an opening before the weekend is over.
Regardless of the method chosen, it is important to set up real-time alerts based on triggers. A quick response is imperative (as in the case of Domino's). Decide internally who has the ability to respond to brand threats. Set up metrics and time how long it takes from incident to notification. You'll also want to track how long it takes to go from notification to solution.
Social media offers companies the ability to execute quick, focused, brand related messages to their target market.