There is without a question a right way and a wrong way to use social media marketing to build your business.
Social Media marketing can significantly increase the exposure to your business which equates to more customers. Remember that a website is the foundation of your online presence while a blog is the start to social media marketing.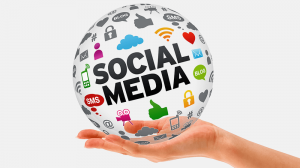 We already know that posting to your blog and social media on a weekly basis are strong strategies that can substantially increase your search engine rankings
Once your blog is set up, it is time to set up specific social media accounts that will serve various purposes including:
Branding your business
Creating a following of specific groups of people that are interested in your products or service
Building links that will increase search engines rankings
Creating a marketing funnel that starts within social media and ends with the purchase of your products or service
Creating valuable content that gives your followers information they can actually use
Creating a video marketing campaign
Remember that each social media account serves a different purpose. Facebook is great for branding and building a following that will lead to your blog and website. Facebook though is not a great source for backlinks as they have "No Follow" with all links.
YouTube is one of the strongest sources for both links and to begin a video marketing campaign. Keep in mind that within most searches you will see YouTube on page one of the major search engines. More to come on this within another post.
LinkedIn is a great social media platform that can build a tremendous community of like minded people that are interested in your products or service. This platform is filled with professionals from every walk of life and can be a tremendous source for business relationships.
While you are able to create backlinks in LinkedIn, those links will not usually get you on page one of the major search engines. Linked In though should be included within a backlink campaign.
While we will cover the type of information to share within another blog post, remember that educating people about the field you are in and the type of products and services you offer is the primary goal.
Don't forget to connect all your social media accounts to your blog. There are various WordPress plugins that can used that will automate the process. Now each time that you post to your blog, that information will be shared throughout your entire social media platform.
At J&M Marketing Consultants we have companies from around the globe that retain our firm to establish their presence online. This of course includes everything from a professional website right through a complete social media marketing campaign.