Popularity can be defined as the state or condition of being liked, esteemed or supported by many people. Social media is a powerful way to reach out to a lot of people in a very short time. It offers an opportunity to increase the popularity of just about anything – a person, a brand, a movement, etc. – unlike any other medium. For brand managers and marketers, they can reach out to more customers and to positively impact revenues. Social media opens up an entire global audience to your brand. The problem is, how does one popularize their Facebook page, Twitter handle or Google+ profile?  And how does one inspire more followers and fans? Creating a Facebook page in itself doesn't guarantee that your brand is immediately exposed to the world. You'll have to put together an organized effort to interact with social media users.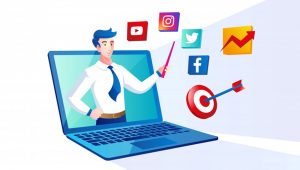 According to available statistics on Facebook's performance, there are more than 900 million people using Facebook around the world. According to the Guardian.co.uk (2012), Twitter has over 140 million users worldwide. These numbers are staggering and it gives us a clear picture about the potential to expand one's brand through popular social media networks like Facebook or Twitter.
Here are some best practices to increase you brand popularity via social media. Let's begin with some basics. First of all one should engage with social media interactively. If it's a Facebook page we are focusing on, it should be simple in structure and filled with ample content. Facebook pages with incomplete information do not impress users. If we consider a Twitter handle, there should be regular tweets evangelizing your brand. Being interactive makes visitors feel like their opinion is imperative to you. It might be a good investment to have someone constantly broadcast snippets about one's products or services, and to participate in conversations on your Facebook page or via your Twitter handle, representing your organization's viewpoint. Additional interactivity can include campaigns with calls to action. For example, one can do a contest in Facebook to earn likes, or in Twitter to earn followers. Surveys to cast votes about a topic is another opportunity to get interactive. It's important that such interactivity relates to your brand and social media goals. Of course your Facebook page, Twitter profile, etc. must be customized to your branding.
It is a useful practice to leverage famous brands by tagging them in your posts. For example, let us assume you are a start-up restaurant and new to your industry. You could create a wall post saying 'Batter fried chicken with Coca Cola'.  Coca Cola is a well known brand and has already engaged thousands of fans in their Facebook page. You can grab the attention of Coca Cola fans by displaying the tagged post in the Coca Cola page. The same concept could be employed on Twitter as well. You can use key words and hash tags to get more followers to tweet your handle.
One should always build a relationship with one's fans. Social media is about two-way communication.  This means that your followers can ask you questions in public and you should be able to reply with your point of view in public too. Questions must be answered expediently. This will build trust around your brand and give it a greater chance to entice customer loyalty. Bolstering customer relationships is the key to popularity in social media. It's also a good idea to establish social media policies for your social media communicators, to know who and how they are to interact with the public.
Advertising within Facebook can of course enhance your brand reach within social media. Your advertising strategy can be twofold; via traditional media such as newspapers or search engines (Google AdWords) and via Facebook advertisements. Even within an old-fashioned newspaper advertisement, one can display one's Facebook page or Twitter handle in an eye-catching manner. Traditional advertising still remains a component of marketing. For smarter "indirect" advertising one could use market research data to one's benefit.
However, the single most effective strategy for exploiting the immense popularity of social media is to actively leverage them in your sales processes. Social media engagement is best achieved through discounting tactics, like issuing discount coupons for every 1000th fan of your Facebook page. Or it could be leveraging engagements  for further promotion, such as a customer posting a photograph on your Facebook page of their favorite product that you sell. This displays his or her brand loyalty to friends. In return, you reward the loyalty with a percentage discount, points scheme, etc. Investing in mobile apps or mobile friendly websites where location-based check-ins to your store are shown on your customer's Facebook timeline is also a great way to enhance your brand. Again, automated discount schemes tied to the use of your store's Facebook app is a great way to entice new customers via Facebook.